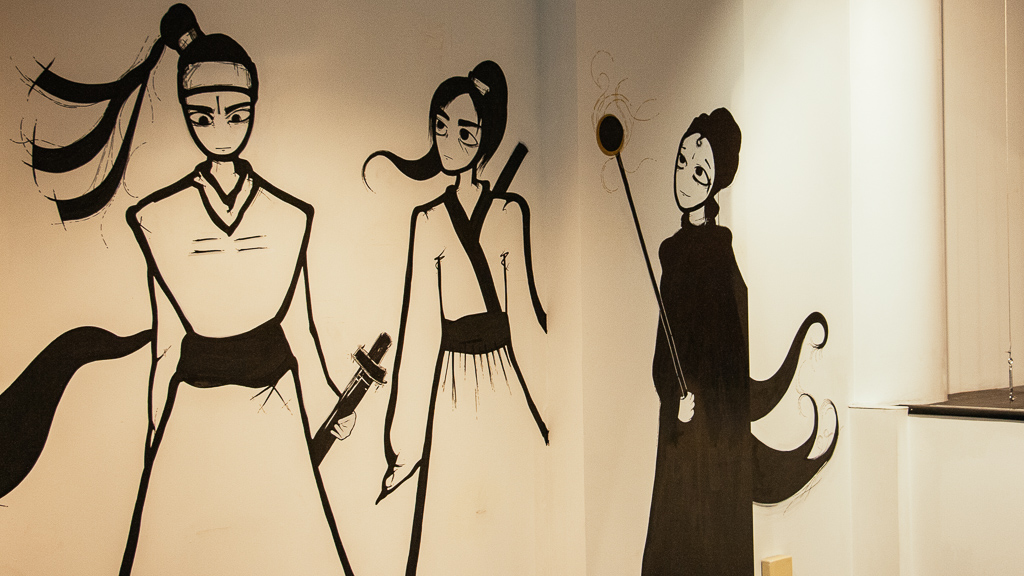 Artist Takeover
The Ink Kin with Beth Robb
Artist in Residence
Meet Beth Robb (The Ink Kin).
Beth will be free styling her amazing murals all over our walls for the next week.
Beth is a threeOclock resident artists and we are thrilled to have her transform our space. Inspired by the art of the Japanese dance Butoh, Beth will be practicing a new technique using Indian ink.
We affectionately call threeOclock the fishbowl ... so pop down and watch Beth go wild from the safety of outside glass or take a risk and pop your head in and say Hi!