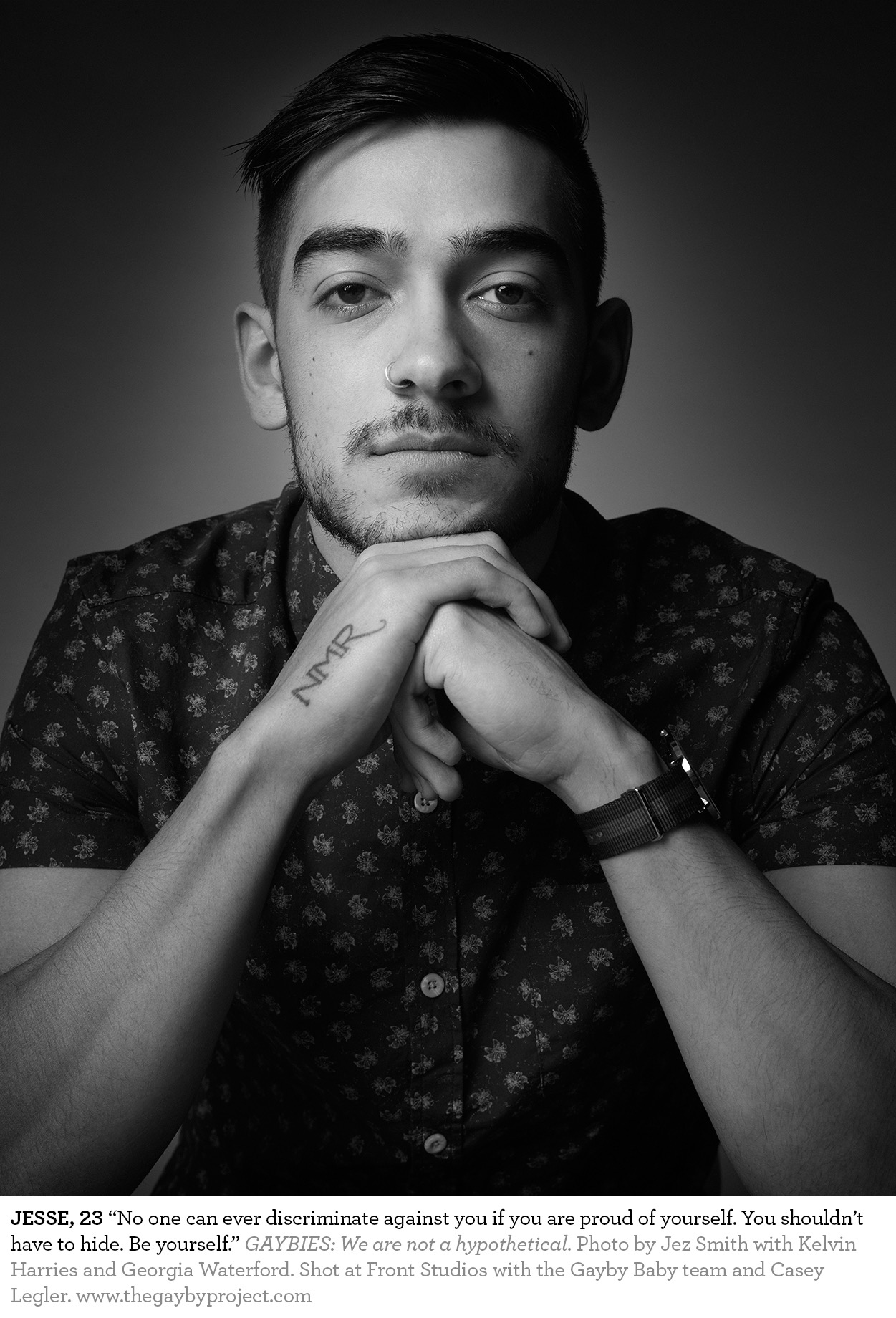 FAMILY
Gaybies: We are not a hypothetical
From world-renowned photographer Jez Smith, NYC-based artist/Ford model Casey Legler and the team behind controversial film, Gayby Baby, comes a public photo exhibit GAYBIES: We Are Not A Hypothetical.
Displayed on a large shipping container at Melbourne's Queensbridge Square for the Melbourne Fringe Fesitval 2016 the public will be engaged in a conversation about 'what makes family' in today's Australian society.
In "GAYBIES" we introduce 15 kids, teens and adults from LGBTQ families and ask them one question: from one Gayby to another, what is your advice for other kids growing up today? Their answers inspired and feature in this exhibition.
"GAYBIES" aims to increase the visibility of children, teens and young adults currently living with LGBTQ parents in Australia and show how beautiful and diverse modern Australian families really are.
For more detailed information about the Gayby Project please go to Gayby Project
For more information on the fabulous Melbourne Fringe Festival 2016 go to Melbourne Fringe
GAYBIES: We are not a hypothetical
GAYBIES: We are not a hypothetical
Exhibition - September 27th - October 6th
Family Photo Event - Friday Sep 30th, 10.00 - 3.00pm
Location: Queensbridge Square, Southbank, Melbourne
Family Photo Event
As a celebration of family diversity, the public are invited to have their family portrait taken by our photographer in front of a mural by acclaimed Melbourne artist Julian Clavijo. Families are invited to leave a message and/or place their portrait at the exhibit site in response to the question "what makes a family?"
To register for your photo to be taken go to Events
The Conversation
Over the last ten years, children of LGBTQ parents have faced the challenge of listening to a vitriolic public debate over the legitimacy of their families. But while the politicians have been debating, the kids have gone and grown up. Thousands of Gaybies exist in Australia, and despite a lack of legal reform for their families, they have done so for a long time. They are not hypothetical. They are here and they have something to say.
With a controversial same-sex marriage plebiscite scheduled for February 11th 2017, many are concerned that once again Gayby children, LGBTQ youth and their families will be targeted to make a political point. In such an environment, putting a face to the issue is sometimes the only way to see through the fog of rhetoric.
Join us in a very real conversation with those at the heart of it.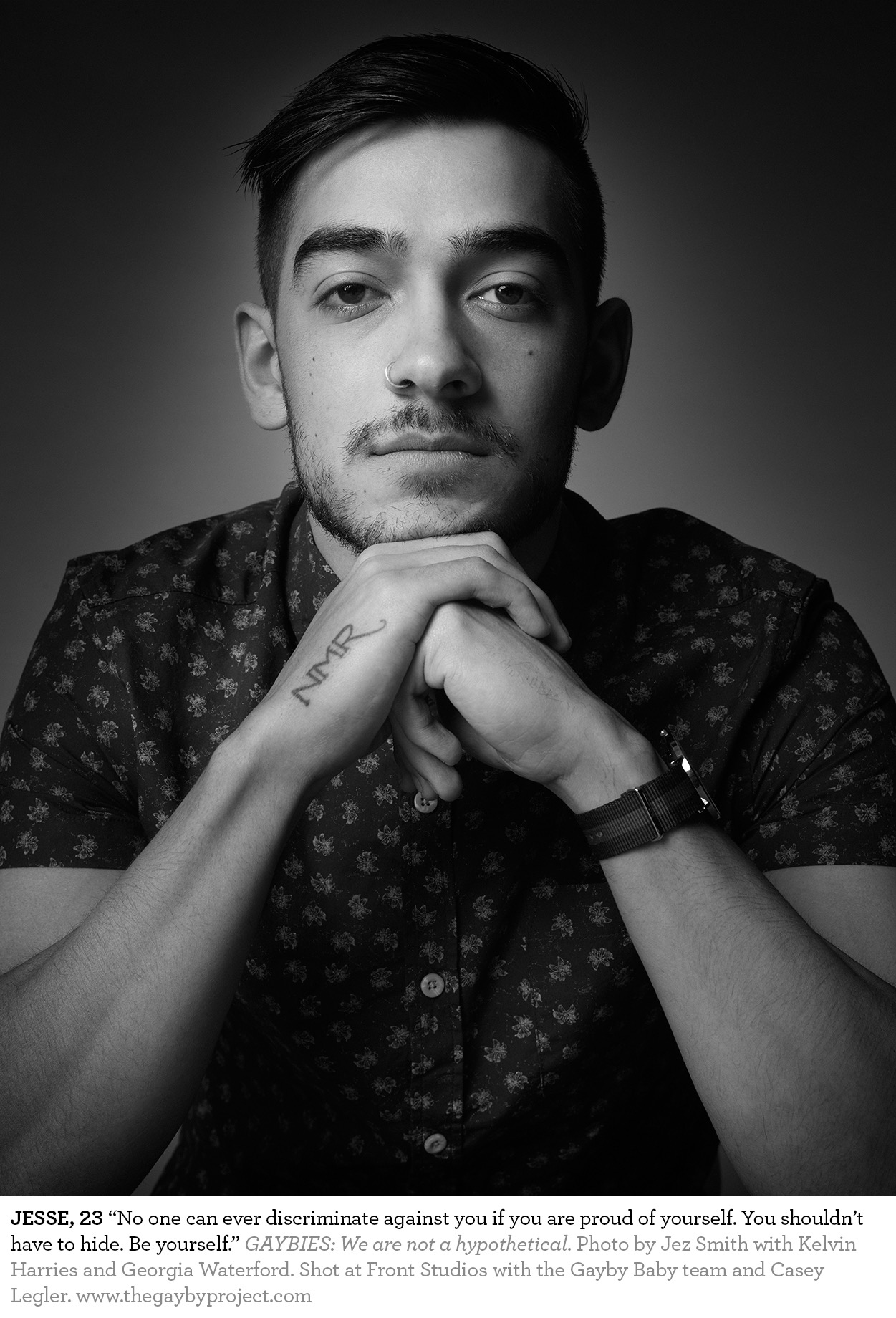 The Gayby Project
Jesse 23,
"No one can ever discriminate against you if you are proud of yourself. You shouldn't have to hide. Be Yourself."
Photo by: Jez Smith with Kelvin Harries and Georgia Waterford.
Brenna, 19
"I want kids who are growing up with same-sex parents to know that you understand diversity, acceptance & love than most fully-grown adults."
Photo by: Jez Smith with Kelvin Harries and Georgia Waterford.
Matt, 16
"There are other people like you, so keep your head up."
Dylan, 13
"Just remember you are just like every other family, but you're better cause you have two mums or dads."
Photo by: Jez Smith with Kelvin Harries and Georgia Waterford.
Wednesday & Azra, 4
Photo by: Jez Smith with Kelvin Harries and Georgia Waterford.